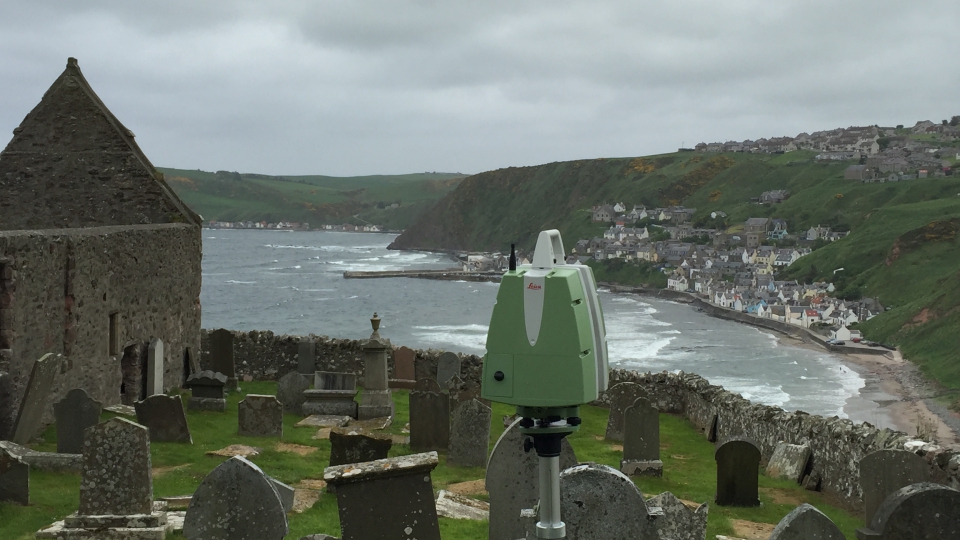 Aberdeenshire Council
Aberdeenshire Council's Historic Asset Management Project team contacted us with details of two sites in their ownership that needed repair.
The Old Parish Church of St Johns is a designated Scheduled Monument within a burial ground on a cliff top overlooking the coastal town of Gardenstown. The structure on site is thought to date to the 16th century. The building was subject to repairs in 1961 which used a cement based mortar over the sandstone rubble walls now deemed inappropriate. The mortar and the harsh weather have taken its toll on the original masonry and mortar, some of which shows signs of deterioration.
Ten miles away on a hill overlooking the North Sea, St Brandon's is a designated Scheduled Monument. The church is a ruin, a single gable and burial aisle is all that remains. This structure was also subject to inappropriate repairs, with cement mortar applied to the external surface. The original mortar has been almost completely washed out and lost.
The client was concerned about the health and safety of the site and the future survival of the Old Parish Church of St Johns and requested a laser survey so they could identify and analyse the main areas of concern and to assist structural engineering reports, to be used in conjunction with its further repair and maintenance programme.
At St Brandon's the client was also concerned about the boundary wall of the burial ground with the sloping nature of the site causing the built up ground to exert excessive pressure on the lower half of the wall resulting in movement and cracking. Again a full survey was required to assess the extent of the damage and plan future work by ascertaining where the main areas of concern were and to inform a programme of repairs and applications for Schedule Monument Consent.
The client specified laser scanning to be carried out to provide them with a more thorough level of information gathering than could be done by themselves. We scanned both sites extensively. Each site took a day to survey as high density scan data was required as well as colouration of the scan clouds. The main site concerns were the isolated nature of the Gardenstown site and the changeable weather.
Capturing a high level of detail on site meant we were able to provide the client with not only the scan data, but also produce plans, elevations and sections from the data. The data has been of use for the creation of reports and planning the continued repair and maintenance of these sites. The client also asked for 360 imagery walkthroughs of each site to enable them to discuss the project with colleagues who were not familiar with the site, for use at community consultation events or for interpretation, which we were easily able to provide for them.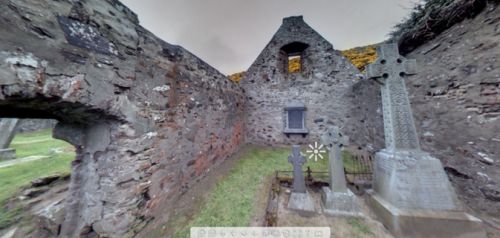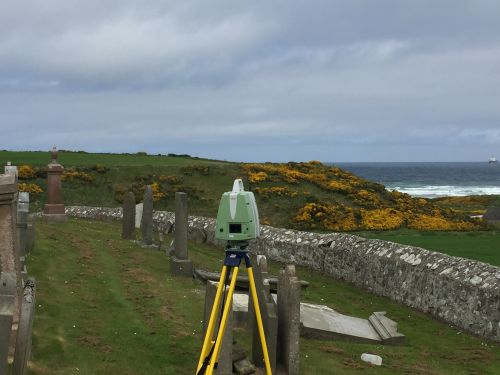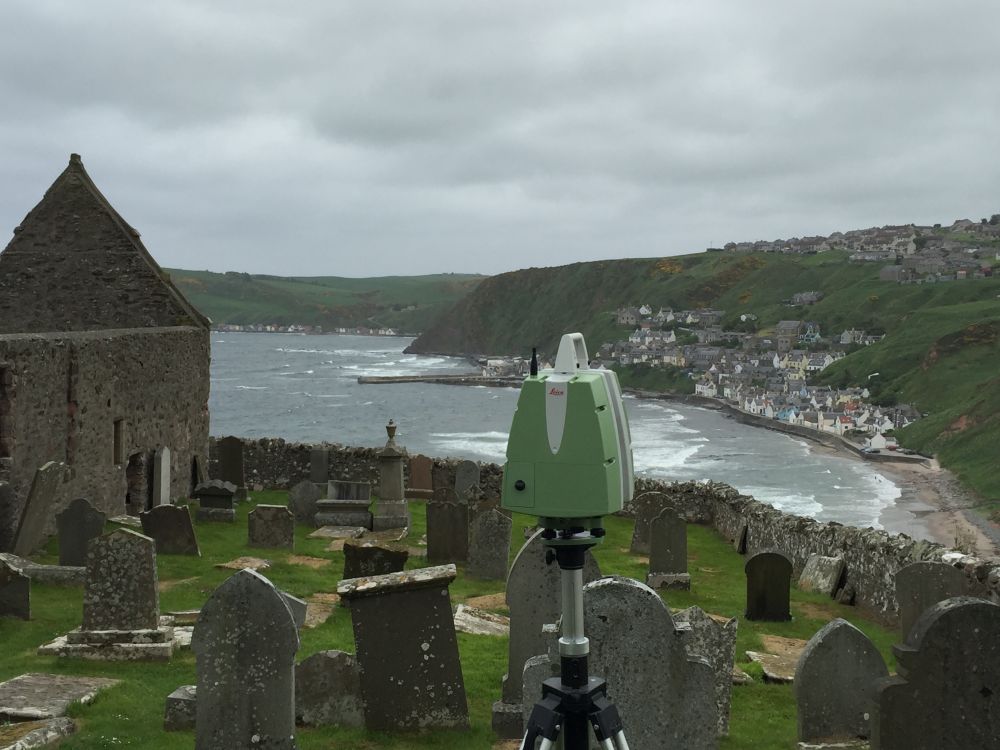 SERVICES provided
Measured surveys
Heritage surveys
Monitoring surveys
Architectural plans
Laser scanning
360 degree imagery
Testimonial
Interested in working with us?
Get in touch