Using drone imagery for surveys
13 February 2020
We are recruiting for a new role to help us keep up with demand in our retail team.
The Project Manager role will deliver architectural and project management services for refurbishment and new store projects. The candidate should have experience of pre and post-contract elements including scoping, tendering, contract administration and on-site management of contractors and other consultants.
This is a permanent, full time position, working throughout the UK. See the full job description here.
We're a small team so we expect everyone to be happy to help out with client work as necessary.
To apply please send a CV, covering letter and a portfolio of work examples to recruitment@hlpltd.net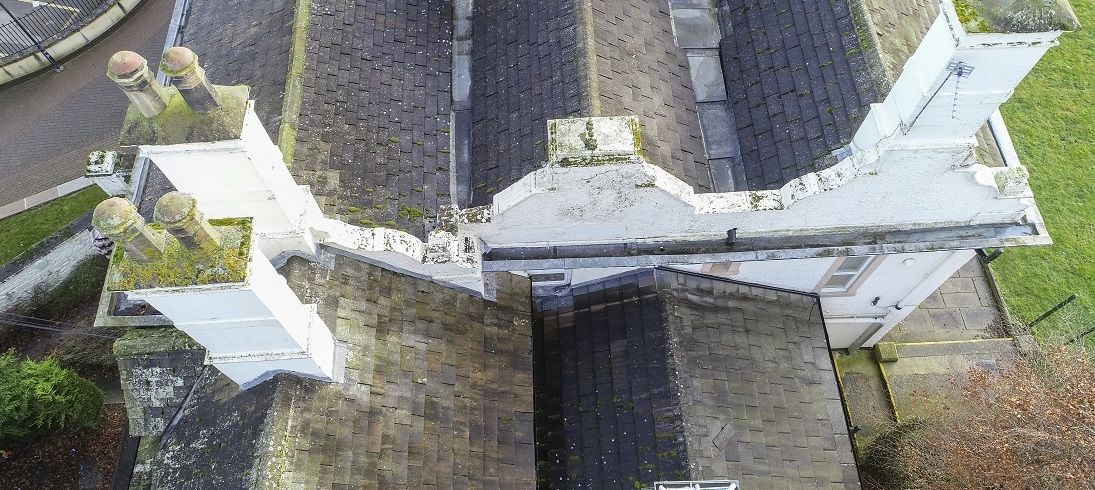 Over the winter we have been working on a series of building surveys for clients across the UK, where we have used a specialist associate with expertise in drone photography and filming. There are many benefits of using drone imagery on building inspections and surveys.
The drone is able to capture all the details of a complicated roof structure. The images show how this building has been extended over many years, resulting in lots of hard to reach valleys which can't be seen from ground level. The drone footage has given us a very close inspection of all of these awkward details.
The surveys have been completed in a very short space of time. The building in question is owned by a specialist education provider for vulnerable people, which meant that we had to be accompanied throughout our time on site. The client was therefore keen for us to capture all the relevant information in a relatively short space of time. The drone survey took just a few hours in total, making it a perfect solution for any building where operational necessity means the survey has to be completed quickly.
There are distinct advantages in using the skills of both surveyor and drone pilot on site at the same time. Our building surveyor inspected all the external elements of the buildings from ground level. He was then able to instruct the drone pilot to focus on specific roof defects and we were able to capture still photography and detailed video to include in the report.
The drone footage has provided not only detailed technical information, but also a good visual record of the site which can be shared with technical and non technical clients. It is also sufficiently detailed to provide a brief to a contractor, for example when tendering roof repairs. This survey has enabled the client to prepare maintenance schedules and associated budgets for the forthcoming financial year.
If you have hard to reach aspects of any property and need detailed information on the fabric of the building please get in touch for a quote and a rapid turnaround of your data.
Interested in working with us?
Get in touch