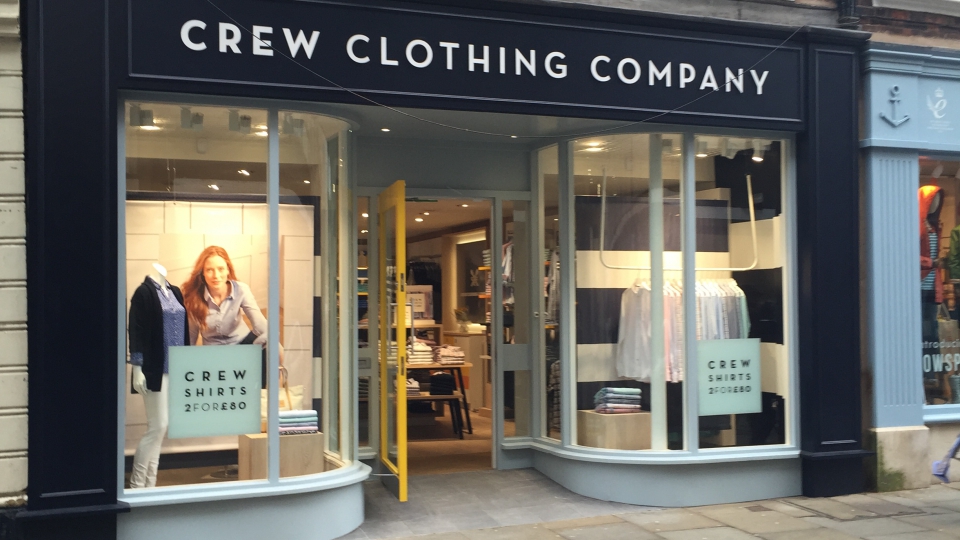 Crew Clothing
Crew Clothing is a London based fashion retailer, with stores throughout the UK.
The in house Property Manager was looking for support for an expansion programme and subsequently involved us in all aspects of their property management.
We have worked on many units at a pre-acquisition stage, including measured surveys, laser scanning and condition reports. We have also provided broader building surveying consultancy for several shops and head office, and provided structural, EPC and party wall advice on the existing estate. Crew's portfolio includes many units in conservation areas, with historic buildings where laser scanning can reveal a high level of detail.
We were pleased to be asked to project manage the opening of the new Leamington Spa store. The key challenge on this project came from the fact that the large unit had been divided into two prior to the client taking possession. While a new electricity supply had been installed, the electricity meter had not. A new meter had a five-week lead in time which would have delayed the store opening. We worked with the contractors to complete the fit out using the existing supply and then arranged for the electrical contractor to go in and move all the services over to the new supply once the store was open and the new meter installed, out of hours. The store opened on time at the end of November, in time for the client to maximise the Christmas trading period.
We have also worked closely with the in house team at Crew Clothing on dilapidations claims on their existing estate. Our work in estimating the client's exposure for repairs and negotiating with landlords has repeatedly helped the client save money at the end of lease.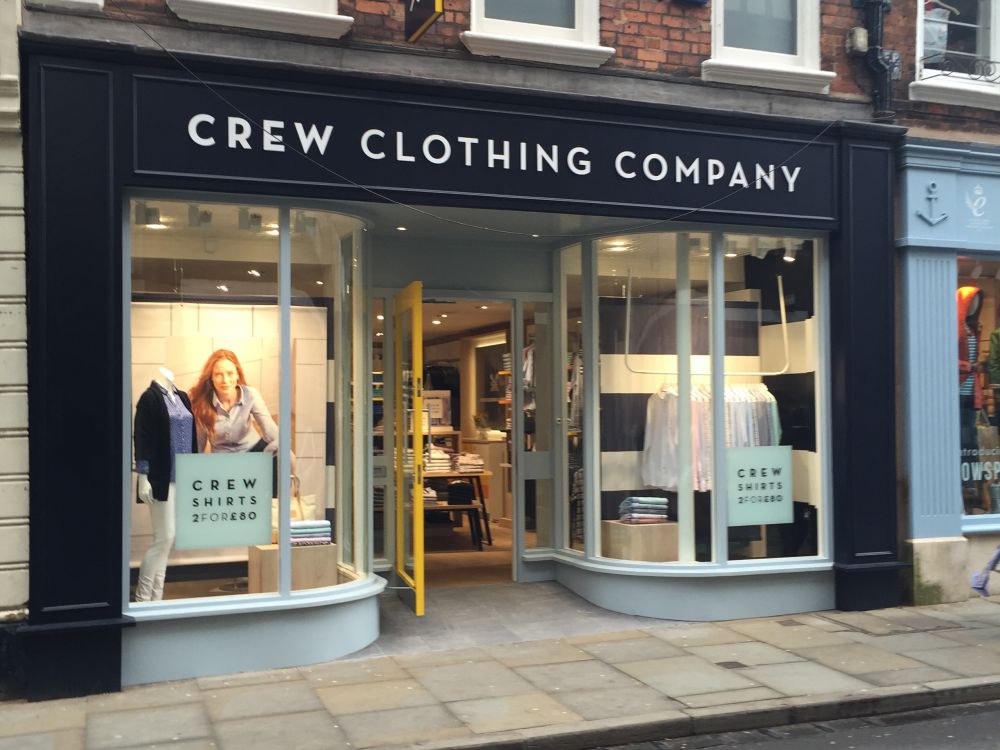 SERVICES provided
Services
Measured surveys
Condition surveys
Retail surveys
Acquisition surveys
Project management
Architectural plans
Dilapidations
Interested in working with us?
Get in touch